Hi all,
As the season is ramping up for new releases - here is Kospet's latest addition to the Prime series.
The Prime S.
As mentioned in the title - it is Android 9 running on a new chipset from Unisoc.
Rather than MTK this is a fairly new chipset for watches but performs very well indeed.
This model also has a dual operating mode like the Optimus 2.
It can be used in either mode as described in the details below.
Unlike the older versions of dual mode - you can make use of the watch's sensors for sports activities etc, while you are in low power mode.
This also helps in Android OS mode as a hand off takes place allowing the sensors to be used by the low power chip rather than the main chip doing all the work.
The phone is not active in sports/low power mode.
Pretty cool stuff at a very reasonable price !
Available here:
Reviews from Mr Ticks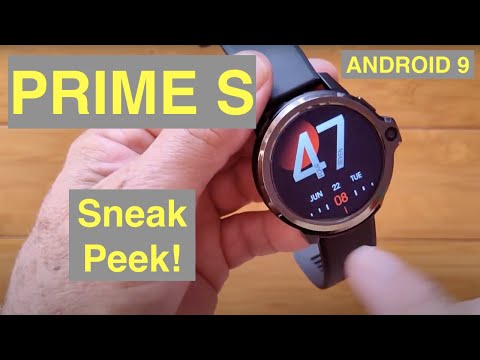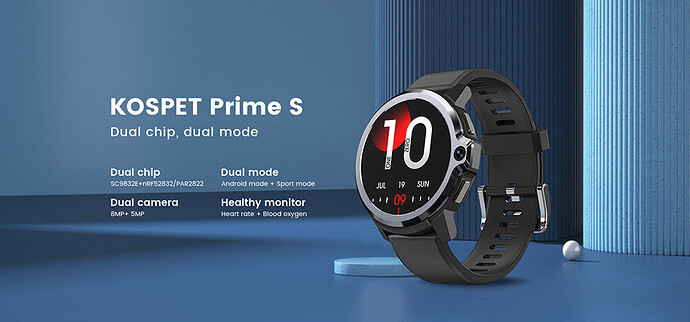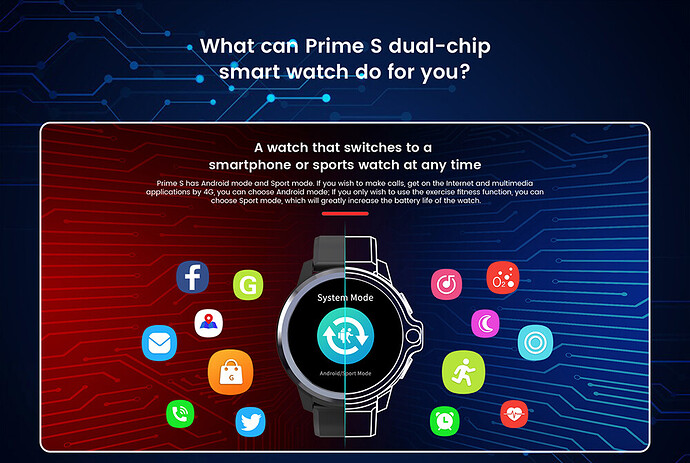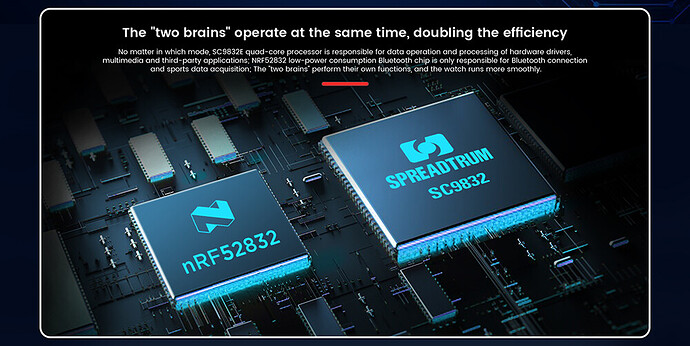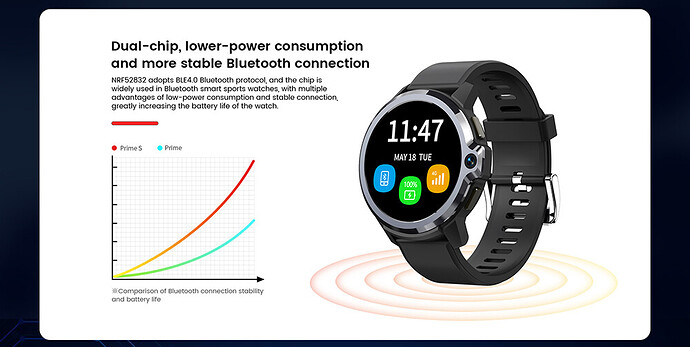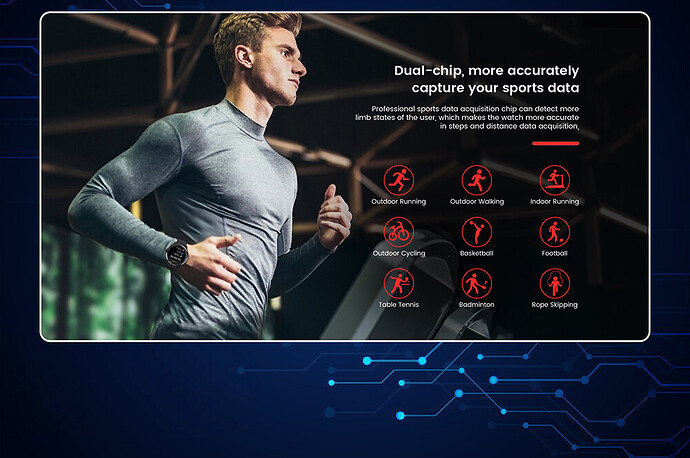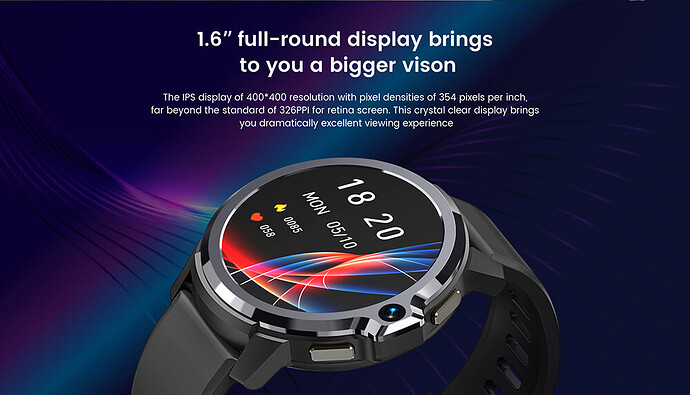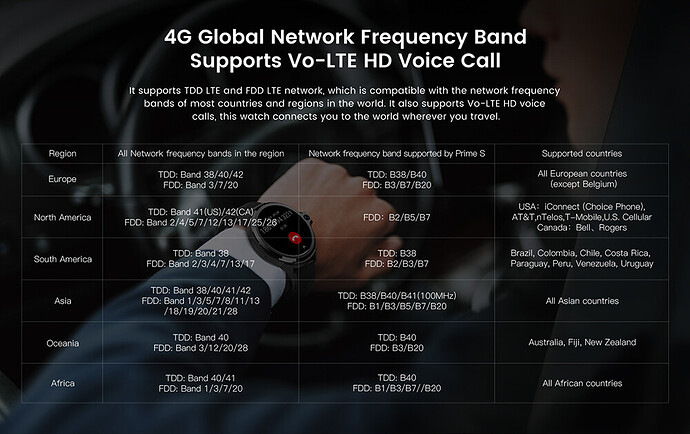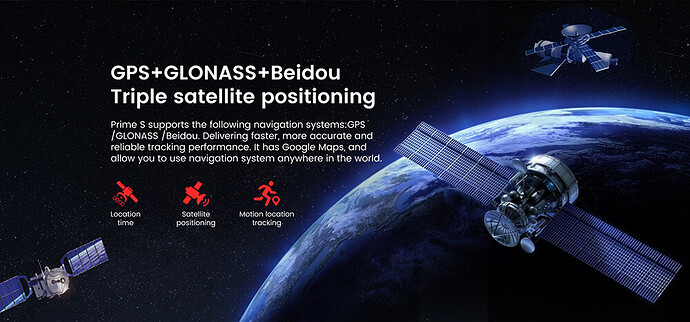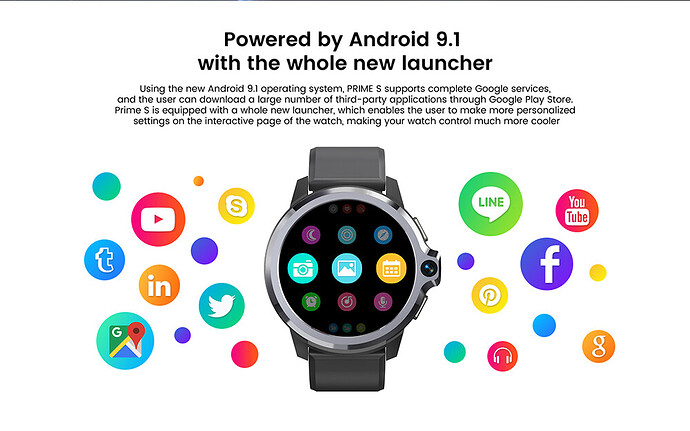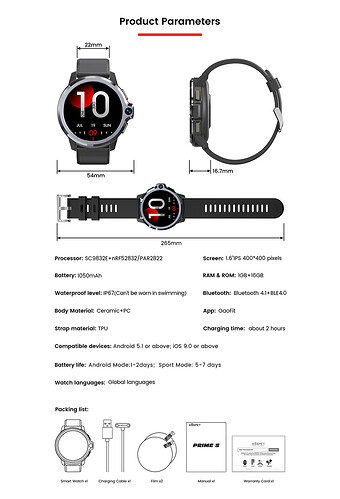 Update:
Again, just so everyone knows…
The LEM P, Prime S, Optimus 2 and any of the other supposedly "Dual Mode" watches are not Dual Mode in reality.
Unlike the original Optimus watches that did have "dual operating mode" and the watch would boot into the BT environment.
This is because the Dual System mode is actually just a cut down version of the launcher that prevents the user from using the majority of Android apps and some services. So booting into the BT system is not required and does not happen. The BT system chip in this case is used to handle the sensor information and it does a good job of this.
On these devices, when you use the "other" operating mode you are effectively invoking a strict power saving mode - but only because the launcher changes and prevents you from accessing the regular apps.
Hence if you can get around the restricted launcher - phone calls and everything else still works as normal. You can easily verify this by installing a third party launcher.
I am saying this because I believe it is fair to be honest about the so called "Dual System" mode and I believe that the brands have not been completely transparent about this.
In fact, to the extent that I actually believed (before I got the devices) that they were indeed like the original Optimus watches and we would be booting into the BT chip environment.
Just an FYI