Hi again everyone.
Lemfo are giving away 3 LEM 12 Pro watches.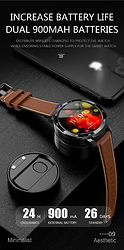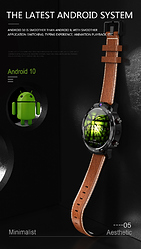 More info here about the watch
LEM12 Pro A10 Official Support
To win you only need to submit a minimum of 2 watch faces to
rascmoderators@gmail.com
before 15th October by midnight, NYC time zone.
Please put Lemfo competition in the email subject line.
As usual, you need to be a member here and they need to be original designs and need to work on the stock launcher - so please use
Watchface Designer
Remember to save your work as a clockskin in zip format.
Place your faces in a single folder along with the preview image of the face and then zip it and attach it to your email.
You can also place the zipped folder on a cloud storage like Google Drive etc and email the link.
But please just place the 2 faces in the one folder and then zip it before you do this.
It is a very short time to submit and that is why only 2 faces are required.
Runners up will receive a discount voucher for $20 USD each.
We realise that it has been a busy few weeks but we will have the announcement from the previous competition very soon - please hold on a little longer.
Cheers
FAW admin team.
.