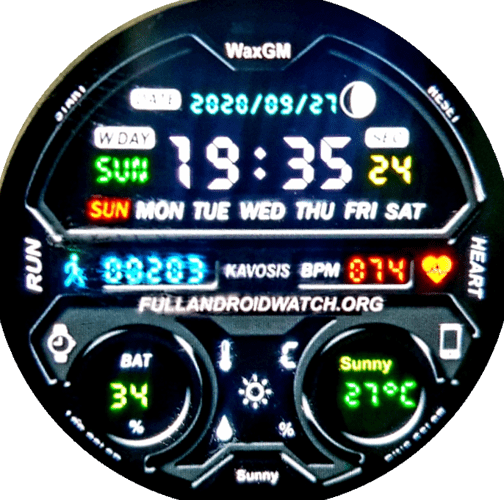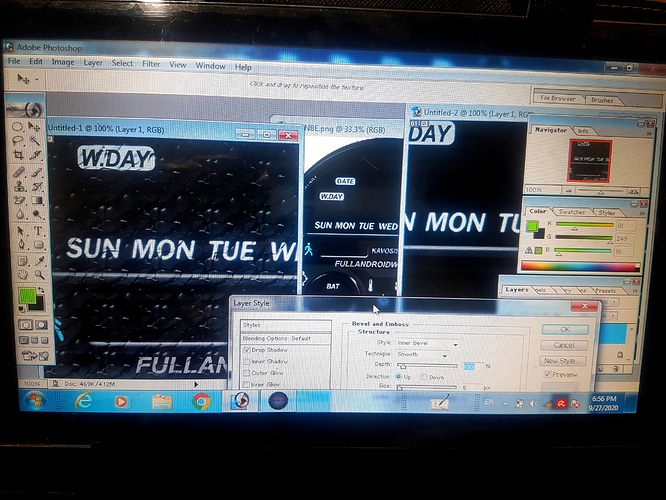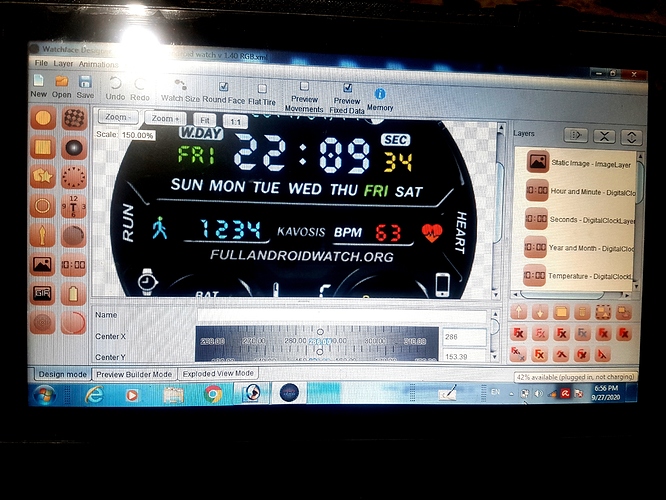 Hi frends
Watch face full of features
Submit your suggestions and feedback.
Construction time 19 hours
Thank you
enjoy
Cool


Isn't it an error that it says week=sat
And that all the weekdays are white instead of the active one having a different colour ?
Thanks for the info
I will correct this error in the next version
Was corrected
The new version replaced the previous one
Great watch; the best yet.
Sir, I am new to this kind of watches. I know how to develop Wear OS and Tizen. What software to use in order to create a face for TicWrist? Thanks in advance.
Dr. Sam
thank you dear friend
The link related to making a page for this type of watch was sent to you by my good friend Dr. Andy. You can also use that link to make a watch face
Thank you very much for the information. I will help you getting the Samsung watch. You deserve it. Thanks.
Dr. Sam
Thank you very much. So, I downloaded your watch .zip to my Google drive and my note 10+. How can I install it on my TicWrist? Forgive my lack of knowledge in get it to the watch. Tanks mate.
Dr. Sam
I dont understand ? What watch ? Thanks
Sorry Doc. The message was supposed to be sent to other member.
Dr. Sam
I need to install the Watch face full of features new version on my TicWrist watch. How do I do that? Thanks guru.
Dr. Sam
To transfer watch faces to the clock
You can send the zipped file to the watch via Bluetooth or Wi-Fi and transfer the watch to the clck skin folder with your file manager
Or connect to the watch with a USB cable and copy directly to the clock skin folder
Perfect for testing the new watchface engine I'm working on

Thanks!
Glad you liked it.

New version in the page