Hello. Does anyone know how to do WhatsApp. Telegram.World Hour.Game. On Samsung watch.gear. S install. please guide me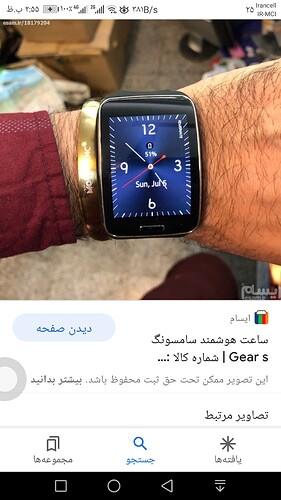 Sorry. Samsung Gear isn't a Full Android Watch, so we can't help you and this forum is not for discussion of Gear watches.
Hello. I could not. Full OS 5.1.1 OS file from XDA. For hours. gear. S. Samsung Download. please help
you're welcome. Please. Complete Android file. 5.1.1 For installation instead of Tizen watchmaker. S. Send me. Send everything you need to change to Android. Thank you
Sorry, not my job. Everything you need you'll find on xda.
Hello. I want gear watches. Convert my S to Android 5.1.1. But I can not get the extract I need from XDA. Find me, please help me how to download the required version
Is the extract needed to convert to Android 5.1.1 in the XDA image. You have to download from the first page. Please help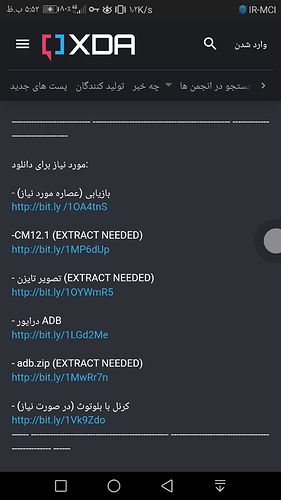 you can ask questions at XDA too, and someone there might be able to provide you with better answers
Hello, good morning, I need Android version 6.0.1 wer. Help me please
help
There isn't any Android 6 version
Hello, good morning, I can not modify the version. 5.1.1 I found it. I took it to a specialist. Installed version 5.1.1 unmodified. It is permanently blocked and will not be updated. Please help me get the modified version. Please help me.
Once again-
this forum is the wrong place to ask for help. We do not support this watch. On xda you find everything you need. Please stop posting about.
Thanks for understanding.
I'm sure it works. I have done it very often.
Hello everyone, do not be bored. I have a Samsung Android 5.1.1 watch. So far, I have installed 4 Bluetooth handsfree on my watch. It connects easily, but only the music plays, but the call sound does not work. Does anyone know, please help
You can read about this problem on XDA. We do not support this watch.
Hello. Have a good time, Shadi, I have a Samsung Android 5.1.1 watch, the sound of the song and the page key comes to the bluetooth connection, but the call sound does not come out. Please help. In addition, both the call sound and the song option are active. Even the factory did it, but I didn't get any results
Please stop posting about this watch. We do not support it. The problem is well known and unsolved, you can read about it on XDA.
Thanks @G1NT0N1C
You are absolutely correct.
@Majid_Z you only have the option of looking at this link because it is not only very old - but it is nothing that we ever supported because it was never designed to be used that way.
We will not be talking about this any further. You can make posts on XDA linked above.