Flashing tools including 7zip extractor

Latest version v1.4

Early edition with Google fix v1.2

You will wipe the watch doing this.
Backup data if needed.
This firmware is for the 3g + 32gb Rollme S08.
Use the flash kit linked above
Power off the watch.
Install 7zip - included in the pack
Install drivers
Unpack the firmware folder to your desktop
Unpack the Flash Tool to your desktop and click on the little .exe file
Load the M6739 scatter file located in the images folder inside the firmware folder.
The flash tool will now automatically load all the images.
Now make sure USB cable is securely attached to your watch.
Test the connection by plugging in the USB to the PC and see if it charges - then unplug.
Make sure watch is still powered off.
In the flash tool window - select "firmware upgrade"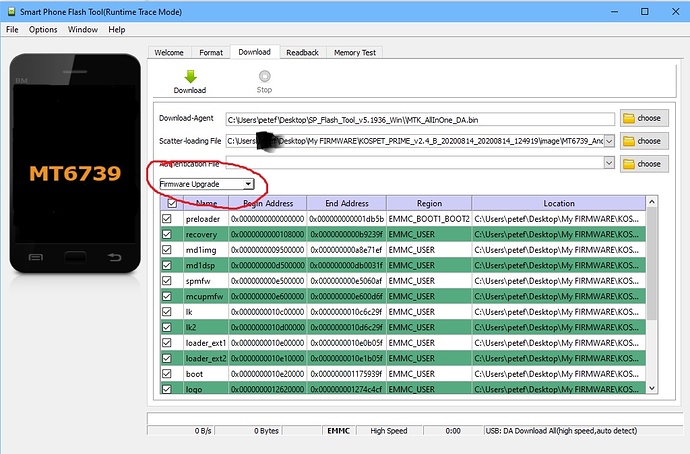 Then click on the green download arrow icon on the Flash Tool.
Now you connect the USB cable to your PC and it will flash automatically.
You MUST NOT disturb the watch at all until it is finished !!
Mr Tick's video is still pretty much the same - as is the one on our YouTube channel - link at top of the forum in the banner.
This one is ok too but the only difference is you must select firmware upgrade.