Almost worth buying a Prime 2 just to be able to use this magnificent face of yours!

Cheers, Doons
Interesting and useful watchface @gyuri !. Will this work on Optimus 2 with a stock launcher?
does work yes but abit of a tiny screen to use all the buttons
maybe you should buy a kospet prime 2 with a large screen…i have 2 for sale
@jesax thanks for the offer but for a wrist size of 7 inch, this watch is huge

@peekie @jesax @gyuri @G1NT0N1C and whoever has tried this on Optimus 2…
I installed the clockskin (just the first zip, without editor as-is) but not a single button works!.
M i missing anything here?.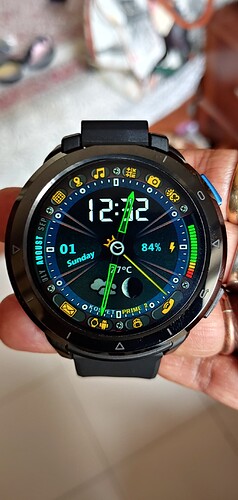 Are you using UL or stocklauncher? Are you talking about the physical buttons?
Ok, You are talking about the touch- buttons, I guess. This face is made for the Kospet Prime 2, so it won't work on the Kospet Optimus pro. It's getting clearer if you read the whole post…
But you can make it work on your watch. You might have a look at this post:
-A short how-to about arraytype 100
@G1NT0N1C thanks a lot!..looks like it isn't a easy way out. Have to get into the code!. Looks like few more days here and I will turn from a layman to a watchface coder

@G1NT0N1C the stock launcher and about the press buttons part of the watchface.
Even though the buttons may not work its still a cool watchface on the smaller watches.
this has been my go-to watchface since it came out…i love the buttons on the face…but now i read i will not be able to use it on my future lem 14

how can i get this to work on my new watch? i know my way around the array 100 protocol, but i have a suspision that there is something else needed.
any help is welcome
thanx
very nice

sr but ot for optimus 2

I have the Prime 2 and when this clock skin was offered for download, I did so and most all of the buttons worked. I had to switch watches due to some technical difficulties and when I downloaded again, not all the buttons worked.
Starting at the top left:
Calendar: doesn't work
Maps: works
Music: works
Calculator: doesn't work
Camera: works
Weather: works
None of the bottom buttons work
Center (watch settings): works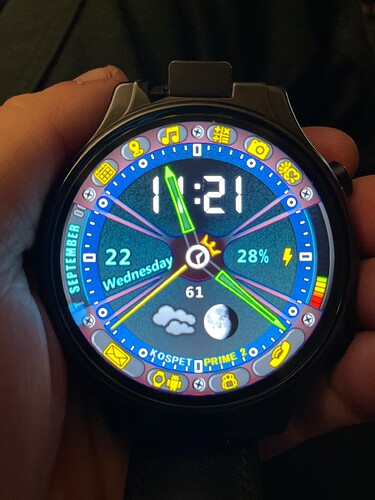 I am running the following firmware so that may be the culprit ???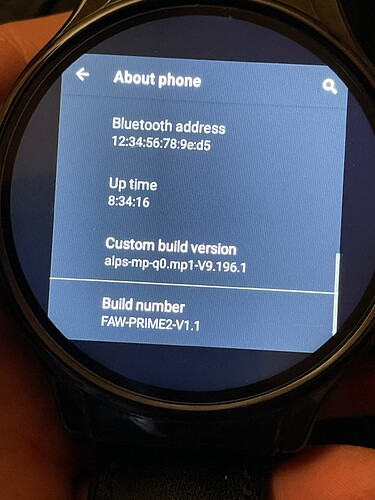 Anyway regardless of the button issue. Love this clock skin!
The shortcuts points to specific apps. Perhaps the watchface designer had a different Calender and Calculator app than you. Anyways, you can edit and change the shortcuts to your own favourite apps. I see there is even a button editor.
Hello I am newly registered here Hello I recently registered here, I downloaded I your masterpiece bellissimoio downloaded your beautiful masterpiece, I've installed on my lemfo I installed it On my lempo 2021 lempo 2021, my question is the following I can year Domains open solo watchdroid , my question is the to follow me contacts and musicPower only open watchdroid, I also read that you do not hello the apps install does not open them and it is right I contact the music, but I have them
I would be grateful if you could make one with me buttons type also read That not installed hello does not open them That's Right, but I have them I wanted to be grateful If you could make one together with buttons such as cardio, microphone for commandsmicrophone for commands, look droid clock droid, cameraCamera, WhatsApp and you arrive a distant open I l rest . but the version without WhatsApp and If you Could get rest to open. Can I have a version of the No app with me free buttons you can occupy or customizetogether to unlimited or personal access?
thanks in advance
Hi . I appreciate english is not your first language but your post is very hard to understand . It maybe worth it that you look at your post and edit it . Good luck . Thanks
I let it go because it's all difficult