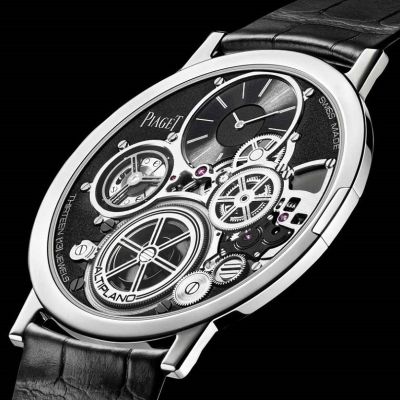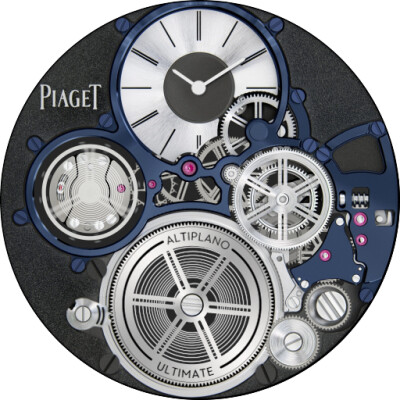 Please notice: This face needs the newest Universal Launcher Version.
The Piaget Altiplano ultimate concept. It measures only 2mm and is the thinnest mechanical watch in the world. I put a lot of time into this face in the hope that my LEM12 pro would then be a little less bulky. Unfortunately without success…
This face is experiment. The resolution is 512 × 512. This should lead to a better display on the Kospet Prime 2, since the face does not have to be scaled up. It works with Universal Launcher on all devices, but the face has to be scaled manually. (Double tap on the watchface, then use the slider, -22)
Since this face has a charging animation, the latest beta of the universal launcher is required:
-Universal Launcher [Ver. 3.x and above]
I will publish a 400×400 version the next days. And maybe a stocklauncher version, not sure.
Almost every gear moves, at roughly the speed determined by the arrangement of the gears and the number of teeth.
If you look closely, you will find a kind of battery indicator: The spring shows the charge status of the battery: if it is relaxed, the watch must be charged. If you do so and swiped the standard charge indicator aside, you can watch the spring rewind.
Credits: -https://www.piaget.com/
Download 512×512: -https://drive.google.com/file/d/188GkaQtsuc2DQmI-G3DwQ_W12dnyHYKU/view?usp=drivesdk
Download 400×400: -https://drive.google.com/file/d/1q0ZGmDIYgWJn4sUgJ0gq7mefN6wMFB3W/view?usp=drivesdk