Here is my new watch-face - "Rectifferrent"
Thought I should try a new rectangular one.
Built using WFD beta - For Stock Launcher - Android 7.1.1
Free to use for everyone on this forum.
Do not share, re-distribute or alter without permission.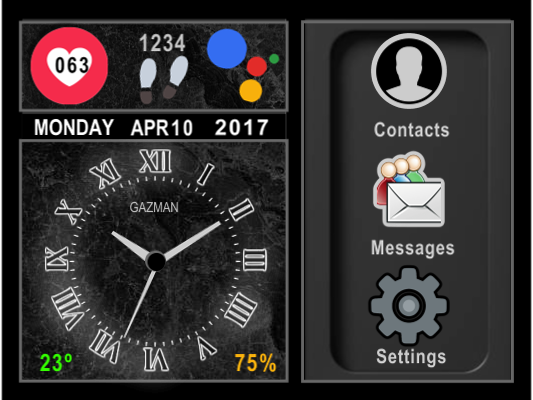 Features
Analogue Clock, Hrs, Mins, Secs, Steps Weekday, Date, Month, Year, Heart-Rate, Battery level percentage, Temperature
Touch Zones
Tap the contacts icon (white head) to open the stock Contacts app
Tap the Messages icon to open the stock Messages app
Tap the colored google logo to open the Google Voice Assistant app
Tap "settings" to open the stock Settings app.
DOWNLOAD LINK
Credit
www.pngwing.com
VERSION 2
Made some screen real estate adjustments for those who prefer this look.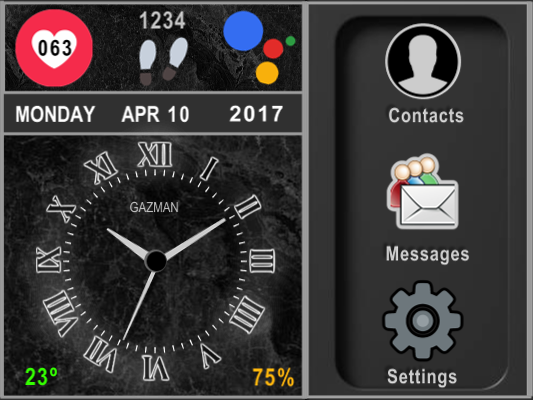 DOWNLOAD LINK VERSION 2