I've been using GBoard from Play Store instead of stock Android Keyboard (AOPS) app on my Kospet Optimus 2 and have few issues with it:
Due to the round shape of the smartwatch, GBoard doesn't fit screen, even with smallest size options.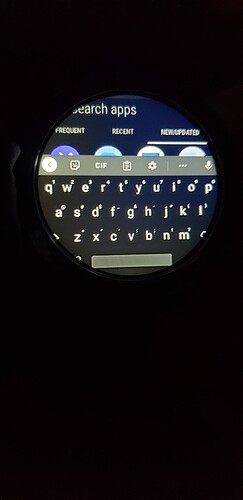 As you can see from the image, it cuts off the backspace key and the shift key.
Is there a version of the G Board from WearOS that's compatible with LEMFO/Kospet smartwatches?