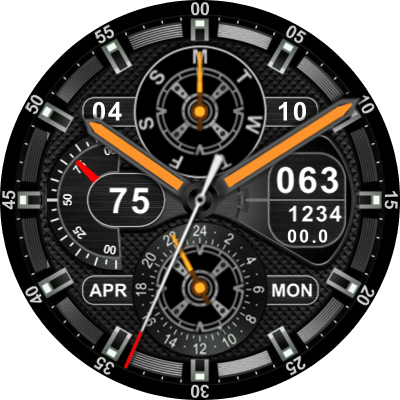 Looks great. A little bit like a well known Samsung Galaxy watchface. I like it.

WW…only you can pack so many different sub dials and information into a face…and yet still make it easy to read! Nice one mate!

Cheers, "Whats the time? Well it's 14,000ft (Or is that 14,000 revs?) past 4 o'clock"!


, Doons