Hi, has anybody an idea how to make such a minute hand ?
Link : Ulysse Nardin - Freak X Aventurine 43mm - 2305-270LE-9A-AVE/1A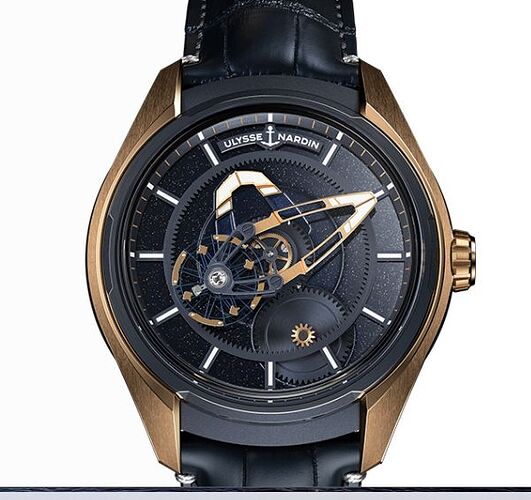 If Universal Launcher is used, the pointer can be made as a GIF. In UL, this GIF can then be provided with an rotation. It's the minute hand, I guess. So the minute rotation is needed.
It's not very difficult.
Yes, of course it is the minute hand, sorry, my fault. Thanks for your answer. But is there any solution with the stocklauncher?