Just checked the weather app on my Optimus 2. It is now working.
Mine always did

Same here…Optimus 2 was not an issue for weather…

I saw a Mr Ticks video and he said it was down in USA. It was. And yesterday morning I get a display for the week. Oh yeah have Optimus 2.
Yep, I understand now…
And this is stock firmware on the watch?
Yep, that's probably why I didn't notice…
I guess the stock weather provider had a server issue for a little while…

I actually see my location now. That is a first…
Interesting… Which firmware version are you using?
Its always been tricky using location on stock firmware due to the dependence on the Chinese services that are built in…
Maybe something has been changed on the back end servers to help with the problem.
There are two things that make a big difference for location.
Using a Sim card helps a lot.
Enabling Google location accuracy.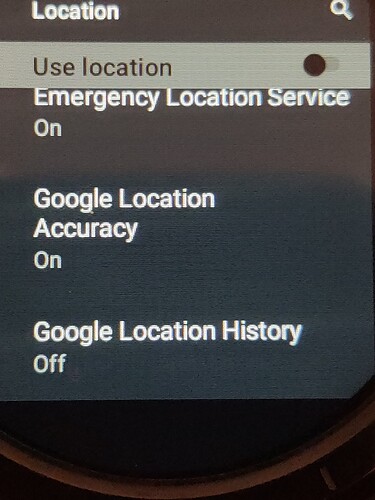 ;Android 10.7
Build Number:KOSPET_Optimus2_PIX_V1.7_20211201
No SIM, Logged into Google Account
On another note, Daily light saving time worked. Had wrong time zone. Watch jumped ahead to current time.
Amazon Alexa, Google, Google Maps, Browser, Google Play Store have location Permission.
Location Accuracy = off
That must be this one KOSPET_Optimus2_PIX_V1.7_20211201 ?
The missing number 1 must just be typo.
Ok thanks for the info

KOSPET_Optimus2_PIX_V1.7_20211201 you are correct!