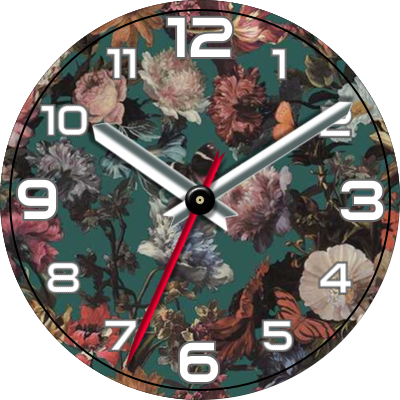 Download: KW_Request-05A-SL.zip - Google Drive
Well done @Edward !!!


Who'd have thought that you would have had such an artistic flair for Floral arrangements!



Seriously mate, nice face and done so quickly!

Cheers, "Does Edward own an Inter-flora store"?

, Doons
No I don't own a floral shop! She made it real easy, supplying #1 what the end product would look like and #2 the background graphic.
I stray away from request that are text based in what they are looking for. I've worked hours on requests that I perceive in what they want. Only to be told that's great but they want a skin changed. So, it never ends.
I know where your coming from Mate!

And yes Barbara did make it easier by supplying the graphic…but still you turned it out so fast! Almost before the ink was dry on the post!


Cheers, Doons
they actually have that watch face blank on aliexpress…no hands just the backdrop with the numbers…some of my faces come from some of those pics.