Hi Guys, I had the incredible luck to pick up a Tissot T Touch a few days back for just $65! (Australian) This particular watch sells for well over $500+ 2nd hand! Anyway I particularly like the silver dial (The watch is one of the very early models…around 1999 to about 2004) as the dials are mostly black on these watches.
But to cut a long story short (Ok! Ok! So I occasionally ramble a bit! Gezzzzz!


) could someone have a shot at making one of this particular type faces for me?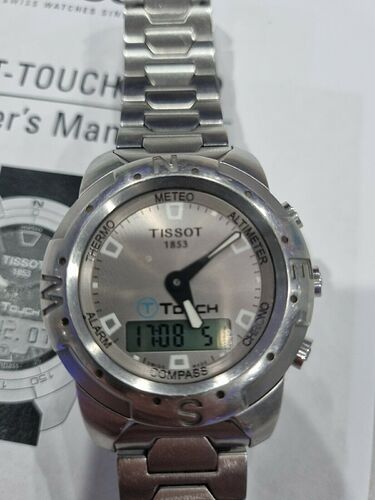 Many thanks in advance!

Cheers, Doons
Gee, I guess @G1NT0N1C will knock one out for me in about 5 minutes!!