There is the modded one but i like more the original please someone convert it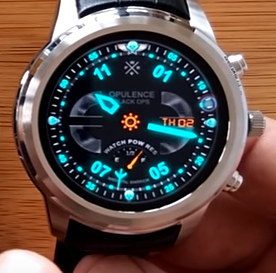 Plenty of work went into this… have you asked the person who made it to help?
yap its from smartwatchTicks
I'm actually working on some recolors of this watch face. Anything you're looking for in particular?
The original colors are cool but in lime green would be aweso
No worries. Hopefully have it up by tonight
There's the link for a red and green mod. Check out my post in the watch face section for pictures.

Does .RAR file work on NO.1 D5 watch?
You'll need to extract the files using winrar. Es file manager on the play store can open rar files.