Style
Entirely remade, Weather Icons taken from Stock, Moon-Phase Icons from a free icon site.
Hope you enjoy it.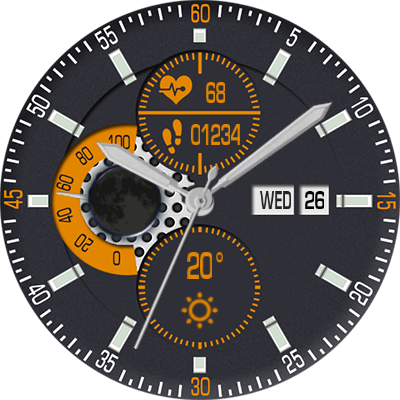 I installed this clock skin to D5. I mean, that It would be better with darker backround.Black ,metalic black.
Very nice skin, maybe all numbers are cutted a bit on the right side . Look the steps, date, temperature etc. But like it

@Kalman_Varga seems to be an issue with the rescaling of the graphics, don't have it in the original files…
@Marian_Ch You may be quite right… Reworked the whole thing in metal (Chrome, Anodized Aluminium, etc.) Will post new version as a new entry so others will be able to see the picture before downloading (and see the end product without reading the whole thing…)
Cheers!