Well @Edward I never knew the good @Dr_Andy_Vishnu had been an Astronut!

I guess he is just one of those shy legends who don't talk about their earth shattering achievements!

Nice tribute to the Good Dr, Edward…awfully glad you got the action on that banana right!

Cheers, "Forum, we have a problem"!, Doons
Well done @Edward … So the space Monkey is what the Doc looked like back in the day … and here is a representation of how he looks now back on earth having retired from space along with Armstrong.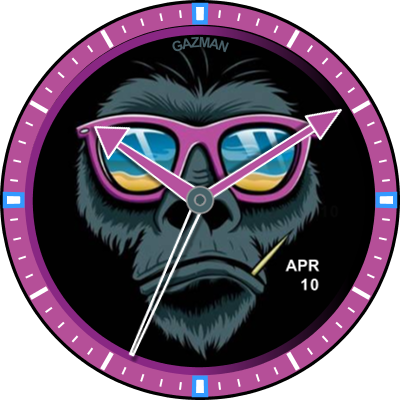 Hi @Edward, no words, great work, simple but elegant in conveying the long story, and I think this is great tribute to all the Astronauts. @Dr_Andy_Vishnu, nice to know that you were an Astronaut and thanks for the service provided to the human kind.
I am also a fully qualified Doctor

@Dr_Andy_Vishnu now works as a pathologist. He loves it because his patients never contradict.
Haha . Very true.

Pathologically true!

Surprise & Surprises, its nice to have great people around us. Cheers ! This form is great, connecting people with out any boundary

.
I heard that Andy singlehandedly (or rather footedly) won the UEFA Champions League last year
… So that was him on Uefa.tv?

Can I have the link, please, want to See Dr. Andy, Thanks in advance
If you want me that much try this




Thanks a lot @Dr_Andy_Vishnu for one of the the nice Watch Skin