Somebody was requested @BMW watch face before month, so i create it when i had time

With Date/Week/Month Option.
Download:

Credits:
@BMW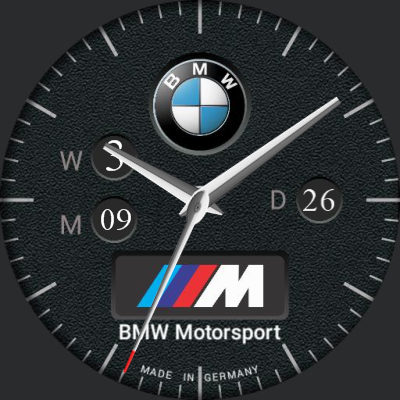 This Skin, whith a flat background in Audi s-Line would be the best of all.

I am used to ZIP files and loading the folders on NO1 D5. How do I load .RAR file I am not familiar?
If you using WIndows use Winrar or 7zip , if you using Ubuntu/Linux use comant unzip filenae.zip for Mac i dunno