Somebody asked for a Giorgio Armani watch (I don't know why?)…
https://drive.google.com/file/d/0B9c-vl8oxm2ESF94TmF3OVVOaDA/view?usp=sharing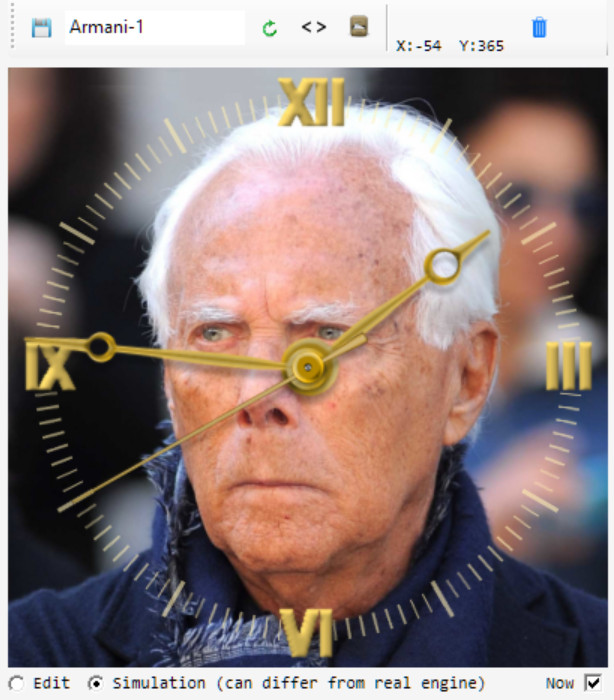 Mickey mantle?? Larry bird??? Dan Marino???

friends thanks but interesting version with the logo instead of a person)
@1117 Hi… have a quick read of rule 5)…
Love your sense of humour Andy

If he blinked every few seconds that would be real creepy.
ahahaha you are grat man! ahaha