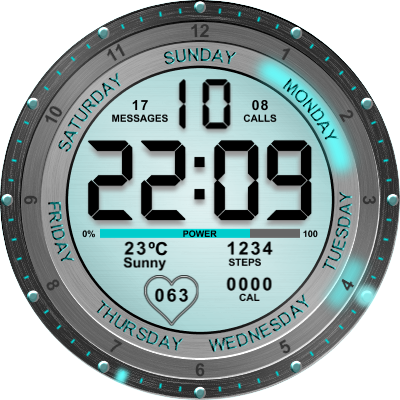 I was trying to figure out why you had bothered with numbers on the bezel when there was no analogue hands…than i saw it! Very clever!!
Nice face!
OK @Bohuslav_Balak and @Mike_Whalen, I give up. Why are there numbers on the bezel? (Why is the "4" highlighted?) I can't figure it out.
The blue dot shows the month number of the year
Of course.

(I should have been able to figure that out!)