For those that are former or current US Police, I am showing off what I've got so far for my Thin Blue Line tribute. I call it the Thin Blue Line - US Punisher Edition. It will be a fully analog, but I have room for steps and battery %, so I may add that as well. I will be using realistic lighting on the hands, so it WILL require UL…
Anyways, here is the preview: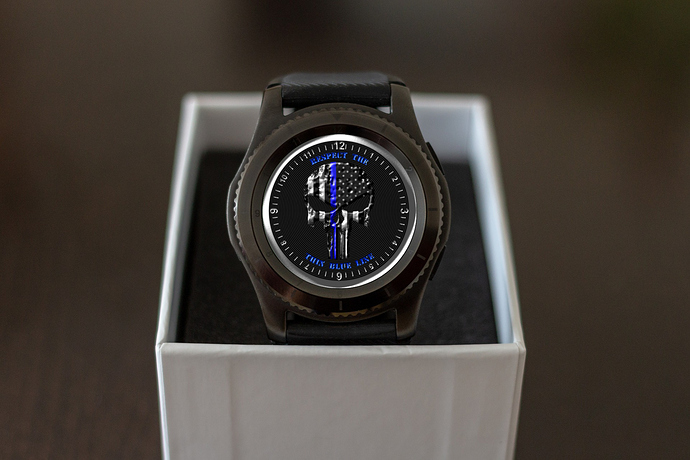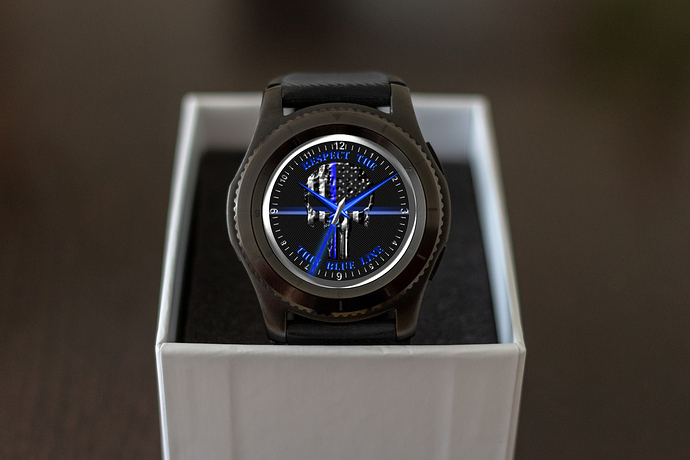 If any of y'all have any requests for options, please let me know. I will try to do what I can to work with you. I have EMT, Police, and now a fire fighter in my family, so I am totally open to special requests.
Credits to: I don't know, but visit US Flags - Thin Blue Line, the official site for merch based on the image