Request by Jaime Rivera; The Johnny 'Hey Baby!' Bravo watchface…
Credits Baby!: http://www.cartoonnetwork.com/doc/jbravo
Download Baby!: https://drive.google.com/open?id=1Z7JvPqO3haYVDINj5-6JwKU5ZKXZezE7
Have Fun Baby!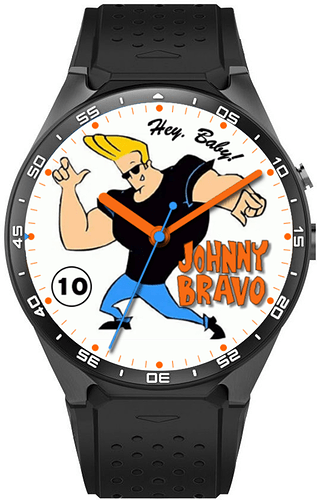 This is cool

Thank you thank you very much😎
I don't know if this will reach you Mr. Bert_van_de Bovenkamp but I just noticed that some of the links to your awesome watch faces are down and I will really appreciate it somehow you could re-upload some of your links such as the Johny Bravo watch face (one of my personal favorites) thanks for your attention
You should be able to edit your mainpost. Isn't it working?
I tried, but don't see an edit button or something like that.
Thank you very much Mr. Bert Van de Bovenkamp, looks great in my new watch, reminds me of the good old google plus days, I might be passing the line here but am I able to please ask you to re-upload these two watch faces, it seems that these two of my most favorite watch faces also belong to you

And