Clockskin stock Lem10 launcher, will NOT work under UL, parts are not compatible.
UL Version at the bottom!
Cool New Retro Wave inspired, rectangular clockskin for LEMFO LEM10 and similar. Slow 1FPS animated background. (clockskin limitation)
Analog (12hr) date and weekday
Outer ring: Seconds
Middle ring: Battery level
Inner ring: Steps, from 1000 to 99 999 depending on your system health setting, aka. "walk goal".
Don't modify or you will kill special array coding for step ring.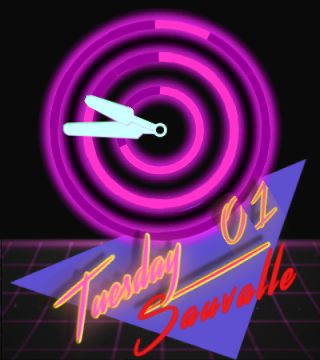 Universal launcher version: