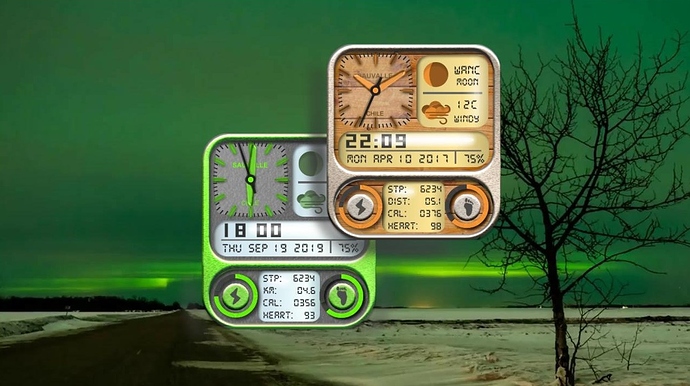 My second release for LEMFO LEM10's rectangular screen.
This skin has… well… everything. New functions for stock launcher such as calories and distance measured. Calories will be computed using the health system settings on your watch. Distance might be able to show miles too (I use km setting)
The middle lowest screen will tell you all about the health stats. Second arm has dynamic shadowing, to make it look more realistic. All graphics are custom made by me. Do no re-share.
Neon metallic green & Autumn Wood/Leather metal both included in the .zip. Works with stock launcher. (UL version might be in the works in the near future)