Awesome, thanks.
I will need to show people what they are really getting.
The factory knows me and so they will not send one to me.
Thank you very much



I always fancied a Panda ( a real one though )

Here you go guys, and, after reading this thread, I see I missed about half of the false claims as well in this nearly hour long review. Would love to hear if this thing actually turns out to have decent waterproofing.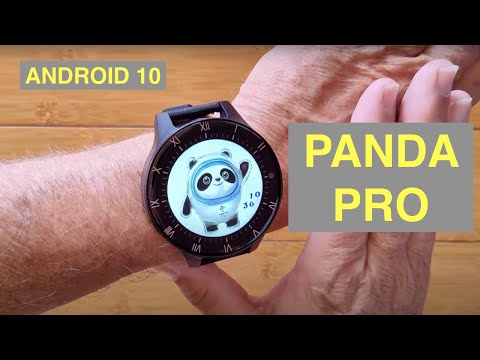 Thanks mate. It's important that people know what they are buying.
I must admit when you mentioned " diving " i thought this will be interesting


The real specs attached.
1000mah battery
5mp main and 2mp front cameras
Screen is 1.6" 400x400
The sensor arrangement is the same as the old LEM8 barometric sensor.
Why they can't just give the real specs I just don't know…
alps_M10PRO.pdf (135.3 KB)
Regards Background apps killed. I had problem on the Hero Pro, android 10.7 with no notifications, voip , sms or messenger alerts etc. Discovered it was the cleanup setting under Main Optimisation app. Most apps were ticked as unable running in background after starting. Prior disabling cleanup; Notifications etc would only work whilst screen was on, and actual app open.
Still have no idea of where to find android 10.7 hero autostart setting though. Watch has an awesome short recharge cycle. Ordered the TDM material original series watch strap from The Watch steward in USA. Original straps were always letting watch slide down over wrist bone. And buckle came loose one time, Backtracking and dialing to locate lost watch not much fun…
Read the posts above yours.
It's not what it seems.
Charging is quick because the battery capacity is very small for a watch running Android 10 - 1000mah, and so the killing apps in the background is an attempt to save power.
We don't support this device for a very good reason.
The people selling it refused to tell the truth about the screen, cameras, battery and 5ATM waterproof…
It's a pity that you didn't see these things before you bought it.
I suspect it was not cheap either…?
It was cheap enough, actually stumbled across this thread before getting watch, AU$275 via aliexpress. Usual lengthy delivery from China, A challenge to the delivered specs got me my requested $45 refund, though alibaba only ticked the battery complaint as reason to justify. The battery lasts a day with moderate use. Its about as big physically for a watch this cost level I reckon. But yeah, the specs were definitely not what they spruked. But it is a good alternative to a not needing a large screen phone. Being an engineer/farmer. I found large screens inconvenient, and always damaged. Its a shame they lie when there are people like me that will buy if price is ok. Killing backround apps was a pain to work out. And not having a usb link for ADB, means more learning down the track I suspect.
No USB access…? WTF?
How do you charge it?
Only 2 pins or four for charging?
This is an old mistake made by Kospet with the original Prime model.
I did not expect to see it again