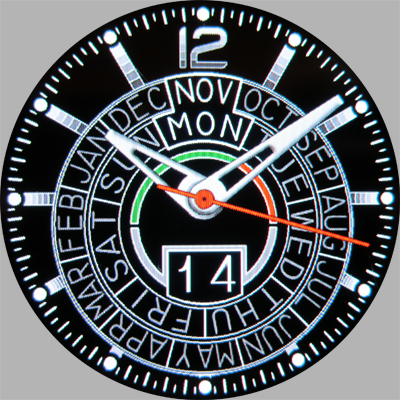 https://site-0b1ce67.1c-umi.ru/640s/
This is not a clock_skin_model, this is a photo of a smart watch face.
it's nice, but maybe the colors of the days of the week and the month would be good. which are not active, modify a little. Make them darker so they don't stand out. Just my opinion…
i like your hands
Have you installed this watch face yet?
The fact is that on the clock the marks of the days of the week and months (except for the current ones) are rather pale.
I agree that they are much brighter in the photo.
Yes you are right, It looks different