This and another over 100 analog and digital watch faces you can find here: https://site-0b1ce67.1c-umi.ru/for_downloading/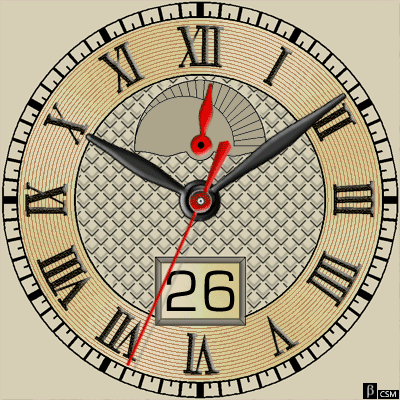 @Alex_Sadov Interesting that this face is a little lighter than your usual format. Like the layout though and I am a big fan of Roman numerals. Another good un mate!


Cheers, Doons
Thanks, Doons! I'm glad you like it.
Somebody love real photo of the watch faces. I'm putting a picture here for you to see. It is very difficult (for me) take a good photo of the watch face from display of the watch.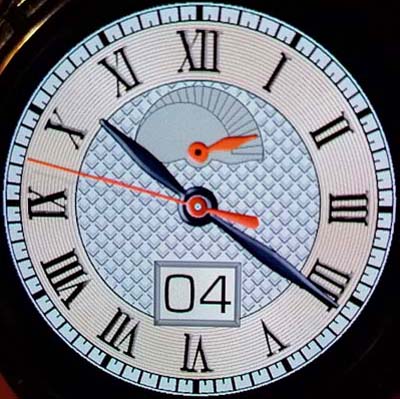 Wow! The face looks even better on the watch! I've downloaded it, but haven't put it on my watch yet…so thanks for the "preview" of what it will look like!


The photograph of the actual face on your watch looks pretty good to me Alex…as I said, it actually looks even better on the watch itself. I always like you face designs…so please keep up the great work mate! Cheers, Doons
Thanks again for your kindly words.
Very simple and beautiful, thank you for sharing.l am learning to make watchface , your preview will help to understand how it's made.
Best regards Mehul
Thanks. Always glad to help everyone.
But it's not easy for me because my English is too poor.
Your English is too poor? Ah @Alex_Sadov…you should have been born an Aussie mate…they are born with an English that confounds the English speaking nations of the world! A small example…only an Aussie can take a sentence like "How are you going mate"" and reduce it to a single word, spoken so rapidly as too be almost unintelligible …such as 'Owyergoinmate"?

And a host of quaint sayings such as "Stone the flamin crows"

"Fair dinkum"

And 'This bloke is about as genuine as a 2 bob watch"

I remember when I went to the USA (Atlanta Georgia to be exact) and when I met someone I'd sick out my hand and say "owyergoinmate" and I was met with the most delightful confused stares and a polite 'What was that you said"? So fear not for your English Alex…like your face making, it is quite superior! Cheers, Doons
P.S Alex, I know (Or think I know!) only one phrase in Russian…I believe it to be Sukin syn (From Google translate Сукин сын)…it was taught to me when I was in the Naval reserves and it's meaning is not suitable to be written here…but of course my friend in the Navy could have been "comin the raw prawn" with me and perhaps it is not a Russian phrase at all?



Cheers, Doons