I'm uploading V1.1 right now.
I thought I had already done it

I have just bought a lem 10 and a dm20 neither of them have face unlock
Where can I get a replacement fabric band
I you had read my earlier post I mentioned that the Lem 10 does not have the face lock feature. Have you tried the Lemfo Store at Ali-Express for a fabric band?
the LEM10 has indeed face unlock. also lockscreen grid unlock. it's in settings with firmware v1.1
this is the official firmware thread:

Can I use my watch to down load the file and open it directly on the watch
No.
You have to flash it.
If you were going to get an OTA it would be available by going to the watch settings app, scroll down to About watch and check software updates.
If nothing shows up you need to flash.
Have the wifi on and connected when you check for the update.
I installed the latest firmware OTA on both my Lem 10"s and it reflects DM20_Lem10_V1.1_20200711. In reference to the above post neither of my watches have the face lock feature available. I personally don't have a need for that feature and would not flash my watch just to get it. Is the 20200715 version another update?
I'm not questioning what you posted but I get different results from the same V1.1 firmware with a different date, 0711.
Screen shots of my Lem 10: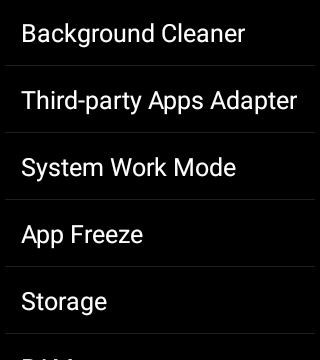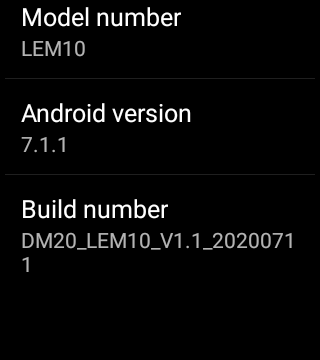 edit:
yes it seems they are quite different.
Yes, my firmware was offered but not used by lemfo.
I have no idea why.
But I prefer it so I published it.
Made by the same guys who made the OTA version but for some reason they chose not to use it.
pablo could you possibly list the differences between the two V1.1 firmwares? Facelock is obviously one of them.
Thanks
I'm not very late… I guess factory reset after update required for faceunlock and screen lock features… also charging indicator.
I was happy with older view of charging (Want to save a bit of energy during charging) so Didn't factory reset … The above is my guess… because when I updated using flashing method, then everything worked great but when it updated OTA, then only firmware update, such extra stuff didnt' appear. I'm OK with the older view so didn't factory reset.
I will only factory reset if 10 will be launched

Then you won't be making a factory reset any time soon.
Unless the Openwatch team releases their stuff - I don't think lemfo has any plans to upgrade the LEM 10 to Android 10.
may be… if this things is going to take place… then I will

… Otherwise. I don't see anything that requires a factory reset. …
BTW… the best answer is… "the launcher"! I don't use the default launcher, I'm using a new one… yesterday I thought make a video and compare that with default launcher… all features what are missing and / or should be… so that RESET REASON can be "REASONED"

Hi all I have a quick question regarding the lem 10 firmware.
I have a dm20 not the lem10 version.
Can I download the lem10 firmware from here also I have the 1gb/16gb version does that matter? I've looked on the site but can't seem to see a answer.
Thank you all
If you are asking about the 3gb/32g firmware, no you cannot install it on a Lem 10/DM20 that is the1gb/16gb version.If you look under the Lemfo Products "Firmware", on the home page you will find posts for the Lem 10. The first post for the Lem 10 shows 3gb/32gb in the heading.