Certainly forceful, certainly bold… Looks great on my Prime…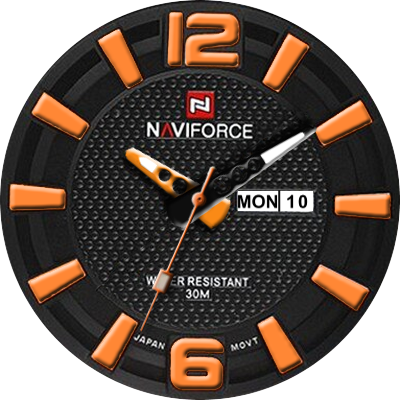 CREDIT: Naviforce.com
I see you are following my footsteps ^^ i also love the naviforce design. have plenty of them to download in my portfolio. Hope you can help me with the one ill upload mate^^
Do I understand you will be sending me an image that you wish me to create a watch?
nah i can create and did many watchfaces by myself look what i just uploaded. Maybe you can help me with the day date on my skin. cheers
I hope its up on android watch faces in here. First time uploading faces on the forum. I only was used to upload it on our g+ group when it was still alive back in the days. Cheers
I haven't found it, why don't you just send it to me via a private message.
I think you may solve your problem (which I don't fully understand) by downloading this face again;
I cant test my watchfaces i will get my watch i couple of weeks. So need to wait. Thanks for your efforts!