Here is my new watch face. "The Beatles V2".
Free to use for all forum members.
Not for distribution of re-sharing without permission.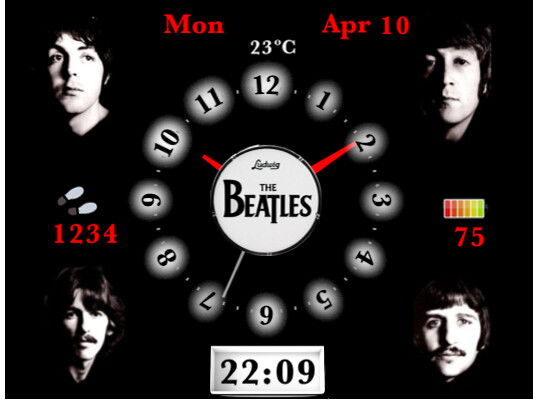 I am trying to learn some basic watch-face development skills and this watch-face is for rectangular watches (e.g. Ticwris Max S and LEM T)
Basic Features:
Analogue Clock
Digital Clock
Hrs, mins, secs, current temp, step-count, battery level, weekday, month and date
Touch-points
Each member of The Beatles is a touch-point to activate basic functions of Android 7.1.1
Paul = Contacts
John = Messaging
George = Google Play Store
Ringo = Voice Assistant
Also the central Drum-Kit will activate the watch "Music" function.
Credits:
www.thebeatles.com and Google Images (Google Images)
DOWNLOAD LINK:
I appreciate all comments and suggestions. Enjoy
Peace.