My first watch face! A Botta Uno24.
Credits: https://www.botta-design.de/en/uhrenmodelle/uno-24/uno24-schwarz-quarz/a-157/
Download: https://drive.google.com/open?id=16UcQcSZZRVv4jVMrSoxYOrP7Yw05bopN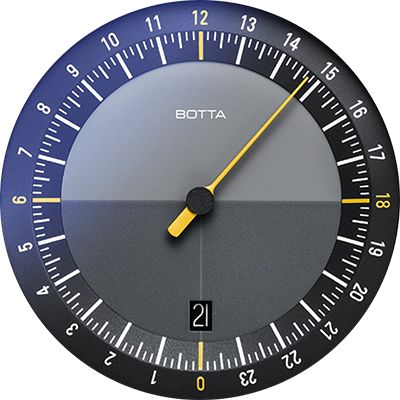 BTW now we have 2 of them

Bert did this one as well some time ago. Anyway good work! Umm wait isnt it the same watchface u was provided by @Bert_van_de_Bovenkamp ​? Greets
No did this myself! Bert made another Botta, I think. Or do you have the link to another Botta Uno24?