My grandson now owns the original…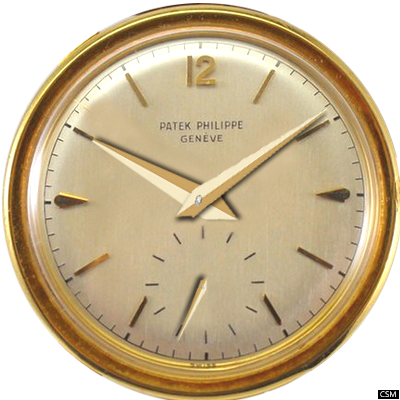 CREDIT: https://www.patek.com
@doubledad Beautiful face. Not filled with multi dials and all the bells and whistles, but it radiates simple elegance. Lets hope it continues down your family line for a good many generations. Cheers, Doons
@doubledad beautiful watch. I like Patek Phillipe. 2 things to consider. You might want to try adding a shadow layer to your hands. If you want to take it a step further. Take each hand and create an animation layer (middle toolbar option) by changing light angle. Use 120 frames, set second hand to 2 frames per second, minute hand to 2 frames per minute, and hour hand to 10 frames per hour. You can also create a second black watch hand for each hand with a 2-4 pixel offset in the direction you want the shadow with a low opacity and/or a significant blur. These options just make the hands a little more realistic looking. I find the first one a little easier. Not saying you have to do either. Just giving you ideas for newer faces.
Thanks! I work in Photoshop… Took your suggestion and created drop shadows for the hands.
@doubledad I work with Photoshop as well. I specialize in realism, as much as I can. The first version you posted was pretty dang good. From a perfectionist point of view, however, the hands threw me off. Now it looks perfect, or if not, dang close. Definitely downloading.