…my early this year created clockskins for W806 (with a short life)
https://drive.google.com/folderview?id=0B9J7LcWDp5m3eWRSTXNpS21pcWM&usp=sharing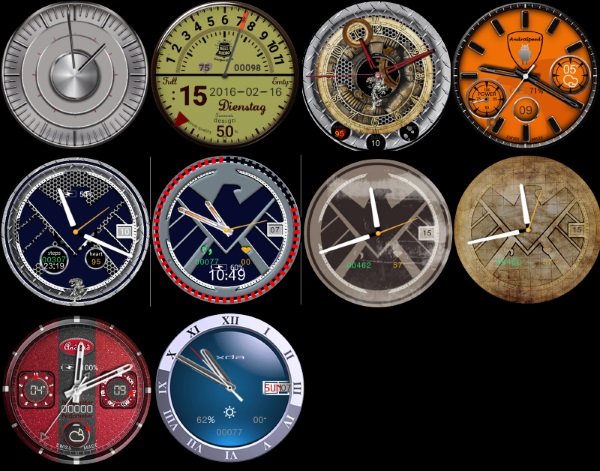 Nice work bro. Keen to check these out

they are really beautiful
Hi TR… there are some interesting designs… but I couldn't get "Skywear" to open/work

Can I use these with K9/X3? Thx
there is'nt reason why not, have you created on the watch a folder named "clockskin"? if so: ClockSkin - watch folder - items.
My k9 in on his way but it stoped on custom in Italy. I'm impatient to have it, meanwhile I'm studying from this great community everything, how to root, install clocks in, create clocks skin, best apps, keyboard and so on. You are amazing! Really
I make video on my channel. I hope I will be able to do video guide that still missing here, like root and other things. I asked swt that is great!
This is a fantastic collection of faces


Please let us know if any of these were inspired by existing work and post links to the original works.
Cheers.
…some are inspired by android wear watch faces and posted on the xda-forum. My K8 watch ist death since March (battery blows). Now waiting for my new No.1 D6 watch

…
@Towncats_Rockabilly shame about the K8. I have a battery for mine but haven't had the time to even look at replacing it. Good luck with the D6