Mi first APK:
Tag Carrera Connected Blue:
https://mega.nz/#!xcEl0SgZ!4TojI_nbZ_ybmtuBK_3Per-tOsM3rHi4c4Xw1Rm26Vg
Credits:
https://www.tagheuerconnected.com/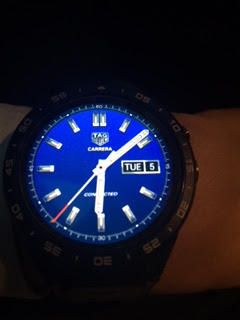 Is the date working on kw88?
@nexgeniter does the date acutally work? Once installed it shows TUE the 5th. Just like in your photo.
Can't seem to download it to my phone. Any chance you could upload it to Dropbox or drive.
I doubt the calendar works in KW88.
I just wanted to write. No date on my KW88 on any instaled apk faces. Am I doing something wrong?
@Cristian_Sallai ​ no the date is a problem with a couple of versions of the firmware including the latest version. Hopefully we will get a fix with the next release