As requested by @lolencharm
NOTE: Digital power isn't registering properly on my Prime and I don't know why…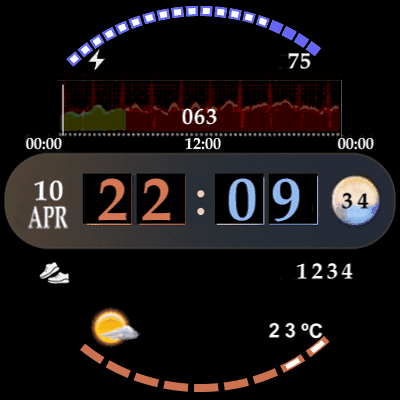 CREDIT: Huawei.com
Probably so… The file was saved in WFD beta as an Enhanced Clockskin (don't you just love the heartbeat?)
Nice 1

Any fix for that?
Install the Universal Launcher from the Play Store…
Don't install from the playstore, it's outdated. Install from the official thread here
Which version should I install on my Android 7.1 watch?
Just open Erics Link and scroll down a little bit…
After i installed 3.6.1, then I'm wondering why the face is smaller. I found out it's because I use the square screen. Your launcher is great Eric


Eric, can you do something to the dial as I was typing ussr code for my Telco service, it show black screen. Can't see the word because the background is dark mode. Have anyone face this issue?
Doubledad, the face you created is working great now with this launcher. By the way, can you slow down the moving line in the heart rate graph?

Looks good. I'll try it on my Rogbid brave pro