Hey guys i got a really cheap LEM 1 and it worked for the most part. The thing that did not work was when you let it go to sleep (10sec) it would shut off and needed to boot up again. I tried to reset its software in the settings and it worked but now when i boot up i have another problem.
When i select the language and put the data about weight and high, i get the menu to select if i want to connect to Android or IOS. Thing is when i select android and hit next it says (you have not changed the platform) and nothing happens. If i select IOS it wants to restart and than the same thing again. Its stuck in a loop. Is there a way to fix this?
I read about flashing the stock software however i have trouble with that.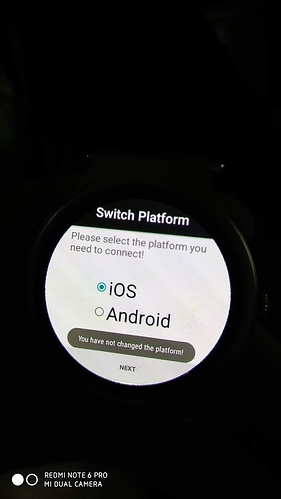 This is the menu and error i am talking about.
Any help will be appreciated.