Requires Universal Launcher.
Plum Blossoms Updated July-8-2019
2 versions, zip contains 2 zips, one with and one without the steps counter.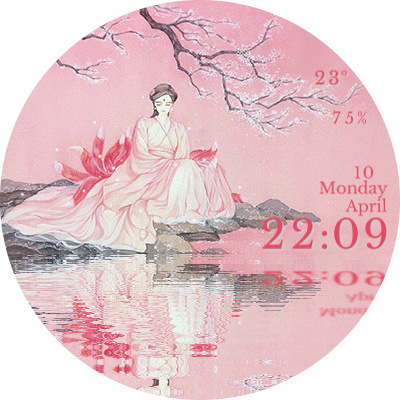 Can't find the artist for this. This is the best i can offer.


Update: Higher Quality Background. I was able to make a better one without compression. So it's noticeably sharper. Enjoy!
To update, switch to a different watch face, delete the old plum blossom, copy the new one over and switch back.