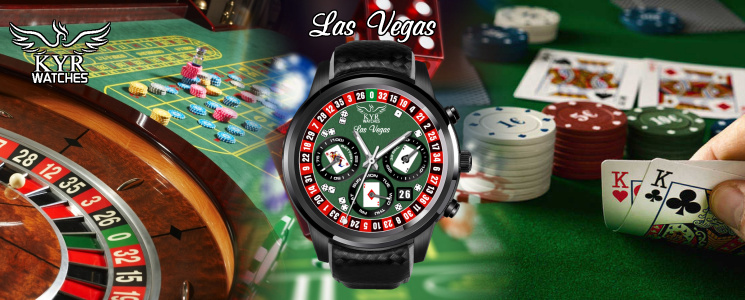 Available in my blog.
https://kyrwatchfaces.blogspot.com/2020/02/kyr-las-vegas-android.html
Features: Analog time (hour, minutes and seconds hands). Day. Weekday dial. 30 seconds dial. Battery percent dial.
Las Vegas! The city of lights. The city of sin. The city of casinos and gambling. The city of spectacles. And the city where, with luck, you can leave with tons of money. This watchface features the main items of the casino games like the roulette, the dices and three poker cards to bring the spirit of Las Vegas to your smartwatch. Good luck, player! And remember: what happens in Las Vegas, stays in Las Vegas!