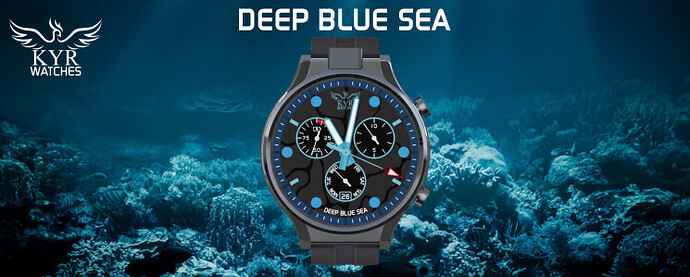 Available in my blog.
Watchface Features: Analog time (hour, minutes and seconds hands). Day. Weekday dial. 10 seconds dial. Battery percent dial.
This nice and cool watchface is inspired in a dial I liked from Swatch and in the style of the popular diver watches, to create a style that any sea and diving lover will love. Over a dark dial that simulates rocks in the deep seabed, the blue border, the hands, the hour markers and the border of the sub-dials reminds different shades of blue of the sea.
Get ready for a trip to the depths of the ocean with this stylish watchface!