Hello, Guys.
For those of you who don't know me yet, I introduce myself:
I'm Kyrnath or KYR Watchfaces. I've been making watchfaces for about 3 years, first in a site now disappeared that was sponsored by DT No.1 (@Joao_Nascimento and @Alex_Sadov were also there) and in Google+, then in MeWe and Instagram, and then I decided to open my blog in Blogger. Everything there is completely free, so I hope you'll find there something you like.
This is my latest watchface. You can get it in the link on my blog below. And, from now, I'll be sharing here past and new watchfaces that I hope you'll enjoy.
For all of you, only the Android watchfaces of my blog will be useful, so you can ignore the rest hehehehehe.
Regards.
---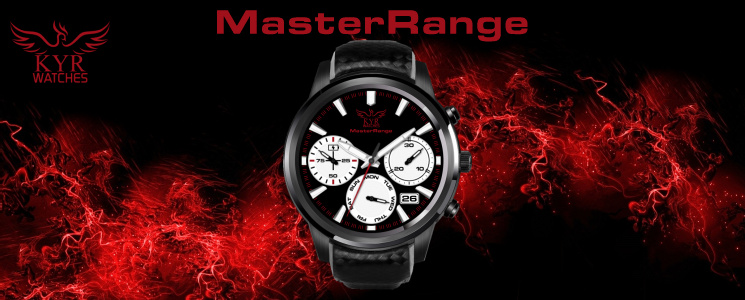 KYR MasterRange
Available in my blog.
https://kyrwatchfaces.blogspot.com/2020/10/kyr-master-range-android.html
Features: Analog time (hour, minutes and seconds hands). Day. Weekday dial. 30 seconds dial. Battery percent dial.
Sporty watchface that can also be used for more casual or formal situations, with white details and red seconds marks over a black background. This watchface will show your style and personality no matter if you're working out, going to an event or having a business meeting. If you want a cool style on your wrist, you must definitely download it.