I think it's as good as lemfo lem5.
And Now with the recently updates is better and easier than ever.
Since the procedure for the install watchfaces is very similar to those of the series x.
You can learn from SmartWatch Ticks.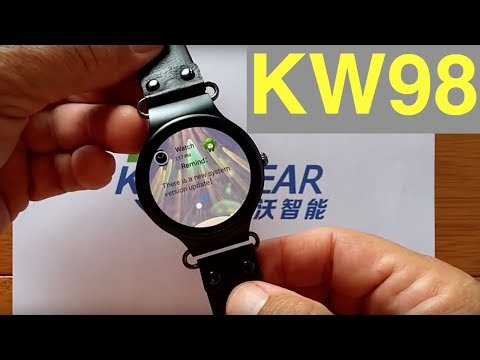 Good if your gonna put a sim in it. Total crap if your not. As the companion app sinwear is rubbish and never gets undated.
These watches are not and never have been designed to be companion watches. They are not licensed to act like Wear watches and have never been meant to be. They are phone watches. That's it. A very tiny phone on your wrist.
I know there not companion watches. Then again they do try with there phone app. But unfortunately these apps are just crap. Fundo isnt bad. But sinwear is a joke. Im just telling the guy how it before he wastes his money on one and finds out the hard way.
Well yeah - fair enough. But if he wants tethering he shouldn't be buying one of these. That's also a point I am making. Sinwear will be improved at some point but as these are not tethering watches - it is a low priority.
@Pablo_Eleven_Pablo11 I very much doubt sinwear will be improved that much. You just have to look at the update date and reviews on the play store. I think it's made buy some school kid lol. The thing is lots of people have bought these watches as they advertise a tethering connection as well as sim connection. Only to find the tethering connection is rubbish. They also say stuff like with the kw88 that the watch body is made of aluminium and the screen is crystal glass. I have one of these watches in my collection and believe they lie lol. I don't mind because I paid £70 for mine and it feels like a £70 watch.
It will - we are working with the company that makes it


Have a little faith
Well I will wait and see with the update. I have lots of smart watches so there's no rush. Haven't used any that run sinwear for a long time. A update would make me try them again.
Yes - it's badly needed and drives the manufacturers insane due to it's poor quality. It might take a while but it's gonna happen.
kw88,lemfo LF16 or dm368 to buy ?
I prefer the IQI I3 personally. Better build quality and looks great in black with gold bezel
Don't buy a kw88. It's trash
@Jamie_MacFarlane yep - I actually wish the manufacturers would stop mentioning the tethering at all. These watches are just not made for it. They don't have a BT stack capable of anything more than alerts. Why bother. It's a phone - watch . Simple.
No I said it was trash because off the build quality and the look of the software. But for what I paid for it I'm happy and don't expect anything more.