As requested by @irohunk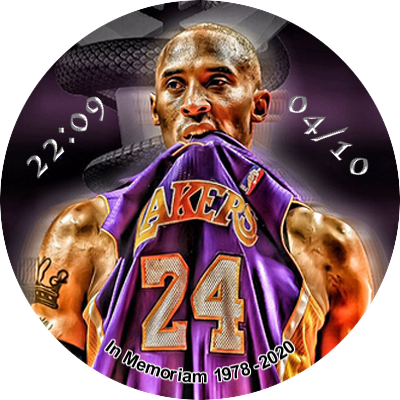 CREDIT: A lifetime of thrills
Thanx bro. Thanx a tonn.
Just 1 more request - could you please change the date - it should be 1978 - 2020
RK
I should have looked it up rather than subtracting 41 from 2020

Kobe endorsed a line of watches I think.
Thanks a lot , Doubledad, you preceded me, I wanted to make a legend tribute face for Kobe now, after reading the news here, and I found this.
I can't do anything better than this.
we consider Kobe half Italian and a great person.And his daughter,Gianna Maria,a tragedy.
R.I.P. and Respect.
thks again



I appreciate your response! BTW, are you located in Italy?