I am working on it. I'm sure someone can offer you a quick solution. I'll do it thoroughly, maybe also a version for switching between different colors. But I won't be able to finish it until the weekend.
Hi, that's what I call prompt service. Please don't stress about it. Thanks and greetings

Building from the scratch…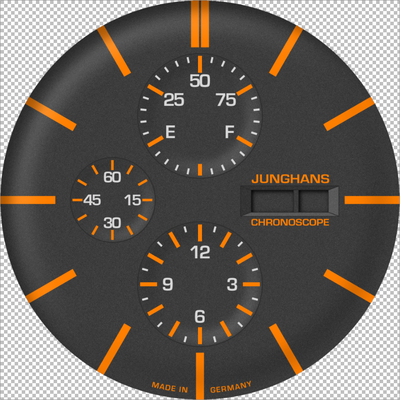 Thank you, @vladimir_lutzu and @HeinzEhlmann . Still a lot of work left if I want to make it perfect.
I'm thinking about moving the battery display from the top part to the bottom. What do you think?
Swap the two displays? You can do it like that.
I think it works better because the lower part of the battery scala is unused. If I move the Scala down, it's no longer as present in the center
It's your choice. Why would you do this? for watches like ours, the battery level is important, so I think it should be high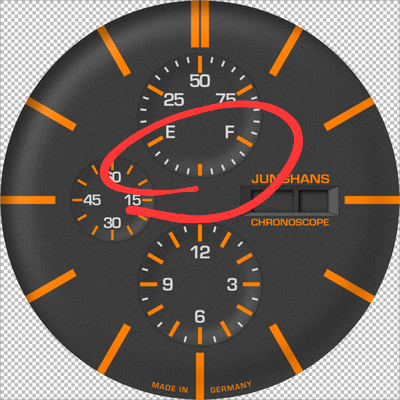 The reason is that the lower part of this scale (which I designed myself to display the battery level) is not entirely consistent. At the moment this part is in the center. If I swap it, that part is taken out of the center (of attention).
I will make 2 designs to compare it.
I'll finish the hands tomorrow.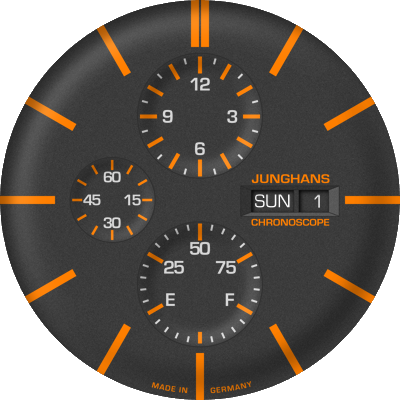 This looks very good, I'm already looking forward to the finished watch face! Many greetings and Thanks