The jungle at night is a dangerous place - don't lose track of the time…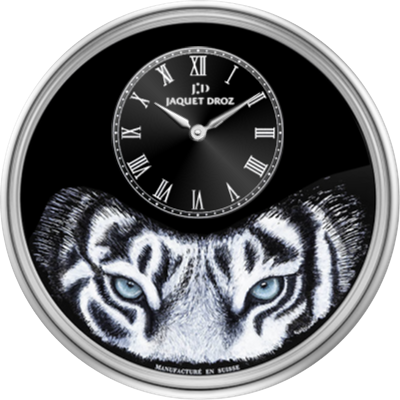 CREDIT: Jacquet-Droz.com
the city is a dangerous place at night as well, at least if you believe the song Tiger by ABBA
Sorry, don't know ABBA I'm in the era of Rudy Valley
Ah doubledad! Rudy Valley…now that name brings back some memories!

I well remember wayyyyyyy back ( When I was just a tiny watch face collector!

) heading off on a Saturday morning, guitar in hand, to my regular weekly lesson…and what was the song that my poor ole Teacher used to (In vain!) hope that I had learned during the week? None other than the one named after Rudy Valley's brother…namely…Red River Valley


. Take it easy doubledad! I said it brought back memories, I didn't say it erased terrible puns! Cheers, "Chet" Doons, Atkins.
Ahem, I believe it was Marty Robbins, not Chet Atkins and had you ever heard of Rudy Vallee?
I didn't know that Marty Robbins sang it (My guitar teacher was simply interested in getting me to play it) I have heard the name Rudy Valley but (Until I looked him up just now) I never had the faintest idea of who he was. Cheers, Doons
When do we get to hear your guitar riffs? Made any recordings? I'll bet you are secretly a Willie Nelson in disguise!
I haven't made any recordings, but a buddy that I used to play the Clubs with has made a couple of great CD's. We used to play the RSL, Footy clubs, etc on the weekends years ago. I don't need any disguise to look like Willie, I am already that old looking!



Cheers, Doons