Hi
just a simple watchface with Hyundai Ioniq5 background, Time with rear light pixel style font.
Credit: IONIQ 5 | Crossover électrique | Hyundai Motor France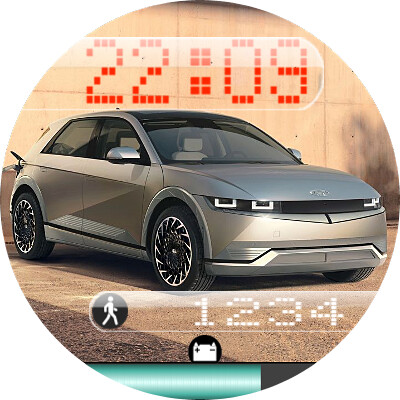 I like it . Thanks for sharing on our forum

A very classy looking automobile makes this face look classy! I like the way all the information is easy to read at a glance. Nice one mate!

Cheers, Doons