Credit: https://www.invictawatch.com/
Preview: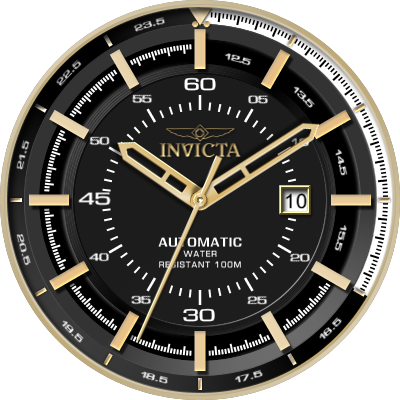 Link: https://drive.google.com/file/d/1__GiU6QE_AW4SGPyL8PfuiMxfNgPf5-m/view?usp=sharing
Nice one vladimir!


Like @Edward I also like Invicta watches…as a matter of fact I recently purchased one for my collection. The only problem being that it is so heavy that my left hand is almost dragging on the ground when I wear it!


So this face of yours will be much more user friendly on my Kospet! Many thanks for it mate! Cheers, Doons
My 300kilo Invicta !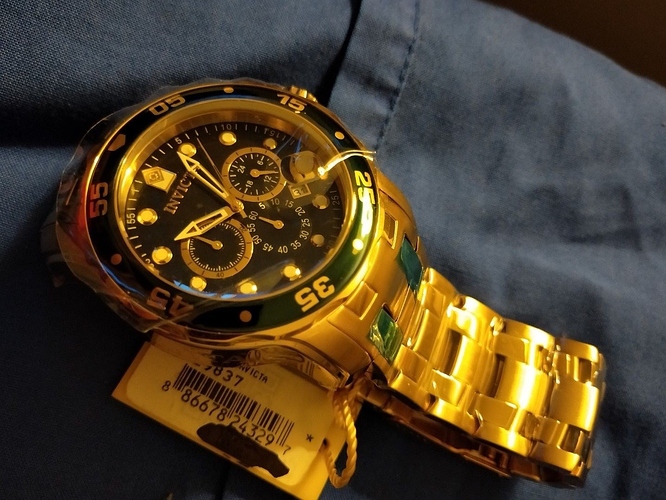 Thank you Doons! your original is …more natural and alive than mine so you should wear it more often, of course not daily!!


I have 4 now, bouht 2 this Christmas also Amazfit GTS 2
Looks very nice and very clear. Thanks
@Doonsbury I also have a 300kilo Invicta:)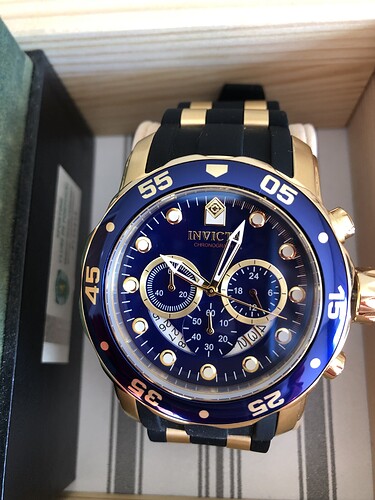 Very nice looking model Joao! I particularly like the band…it sets the watch off nicely!

With the exception of the way the date is displayed, they could almost be the same watch. Certainly Invicta is a great looking watch and I enjoy wearing mine now and then, but too big (For my wrist anyway) and heavy to be worn all the time. Thanks for sharing the pic of yours Joao, much appreciated mate!

Cheers, Doons
Yes, they have great looking watches, big and heavy and i have the same problem, they are too big for my wrist, unfortunately. Cheers
would be interesting to see a comparison between the prime 2 and some Invicta watch
noidremained…my good friend! (


) If its comparisons your after, then look no further than that world famous comparisoner (?) the old Doons! All you have to do is buy a new Prime 2 and the latest Invicta watch, send them to me…and I'll comparison the life outa them for you! No, no, DON'T thank me! Just me being the lovable nice guy that I am! (

) Cheers, Doons
that I'd have to buy the prime 2 for you makes sense



but I thought you already had an Invicta (or more)

and I can't remember saying the comparison had to be with the latest Invicta

Ah well…@Joao was right! (

) He said 'Mark my words Doons, that @noidremained will try anything to get out of buying you a new Invicta…but keep that confidential Doons, ok?"!

Ok noid, I'll use MY Invicta for the comparison…I take it that my new Prime 2 is already in the post?

Cheers, Doons
P.S. Sorry Joao, I think I let your comment slip, but not to worry, most likely noidremained won't even notice it!