This watchface by @Ciro_Danise is my absolute favorite:
I have really missed it on my Ticwris Max S - well, I have actually used it, but the round watchface doesn't really fit a rectangular watch imo.
Therefore I have created a rectangular version, and I must stress that ALL credit for this beautiful watchface goes to @Ciro_Danise. I am NOT sharing it to promote my work, but only to make it available to others who miss beautiful rectangular watch faces. I have tried to reach out to @Ciro_Danise, but it is very long ago he was active on the forum, and I have had no reply. Admins have also tried. I have asked the admins approval to share it, in spite of not having the ok from Ciro, and they said ok, as long as I give credit to @Ciro_Danise. Should you come by Ciro, I really hope you will approve of the rectangular version and not feel I treated your watchface badly.
Please have a look at the original (link at top of post). All I have done is resize the watchface and move around the beautiful graphics created by Ciro.
So here goes: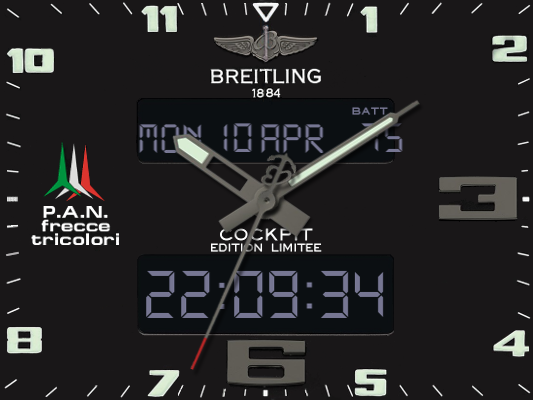 Download:
Inspired by Breitling Cockpit B50 Frecce Tricolori Limited Edition
Credits
Original design by Breitling:
I used WatchFaceDesigner and Photoshop for my edit.