For this and my other watches visit Doubledad.net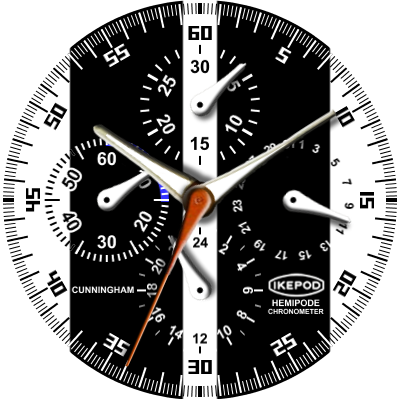 CREDIT: Ikepod.com
Very very nice one I like it

That's strange it works on my prime…
I wonder if it is either because it's droid 10 or because I use stock launcher.
Either way. It looks incredible on the watch. Thank you again.
Yes, you do need the UL. If I may ask, why don't you use the UL?
Hi @Simon_Jaffé-Noble , I like the way you always upload a picture of a face you have downloaded on your watch.


It gives people (Well this people anyway!

) a much better idea of what it actually looks like on a watch. Cheers, Doons
Erm, I don't really know.
I guess you download it and have it as default launcher. I just have a hectic life and not got round to it yet.
I will get it the weekend after this, as I am away on Manchester UK Friday to Monday
Yeah but notice in most there is a glass of whiskey in the background.

Fair enough Simon! The next time I take a gander at one of your pics I'll have a hefty slug before I do to see if it helps with the perspective in any way!



Cheers…"Make mine neat"…Doons
are you hinting that we should send you to rehab?



or maybe Doons can find you a place in the lounge. the more people that can take turns listening to @Gazman's puns, the better

Well you can feel proud of yourself noidremained!

In just one paragraph in a post you have managed to send one member to a drunk tank and encourage @Gazman to start punning again…just when we almost had him under control!

And of course you already know that there is no place in the loung for drunks and bad joke makers…those tasks are already quite adequately filled by @G1NT0N1C and @Dr_Andy_Vishnu respectively!


Cheers, Doons
yes of course @Doonsbury … now where's my book? Oh no, I may have left it in Punjab!