I like this Panerai Lab-ID Luminor-1950-carbotech fantastic. Very beautiful. Perfect!
Can someone create the same watchface? I really like this
http://www.panerai.com/en/collections/special-editions/2017/panerai-lab-id_---luminor-1950-carbotech-3-days---49mm_pam00700.html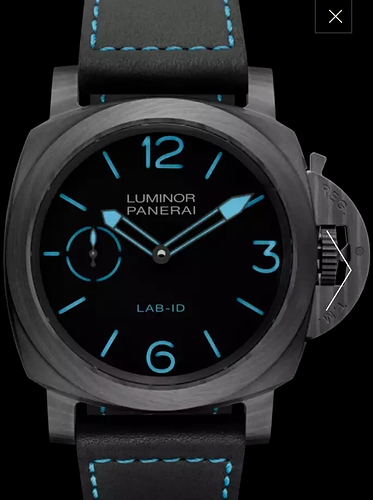 And you wan't somebody to create a watchface? I prefer my Pam Sub and will never buy another one

@Vmax you forgot the rule #5. Your release require proper credits to the watch maker. I remove it from this thread, kindly do a proper post for it, if you'd like to do that.
@Berilo_Passos please be more clear next time about the purpose of your post. I moved it in the Face Requests section.
Dear @Ciro_Danise ​, sorry the misunderstanding, I was not so clear. My intention was to praise that specific watch and also know if is possible maked the same watchface. I have now corrected the text above.
Dear @Tiaan_Kotze ​ Have a nice day. I'd like which you'll made watchface, and put in this new face the battery level and date also. If it possible. I'll really like it.
@Alessandro_Limonta Sorry for that, did not know and to be honnest, i "made" MORE than just color changes, BUT credits were credits are due. Maybe @Tiaan_Kotze2 ​ can do a proper version of the lab-id, then.