Hud Display
Romanian version
https://drive.google.com/file/d/11ol3VBEoMtCRh0uAAVLF8b8lCI8voE5v/view?usp=sharing
Eng. version
https://drive.google.com/file/d/1Kn8b5tn3yNo6l3uCrSCzZjpxV5HfPczp/view?usp=sharing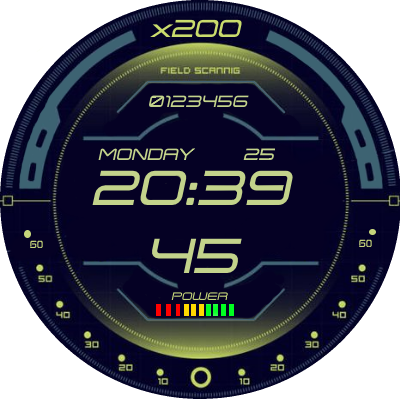 I'm glad you like it …Ameer
Frumos, pacat ca nu are data, ziua si luna, era perfect
Sorry, acum am vazut ca are, e perfect

Nu merge data si secundele, se vede Dora ziua saptamanii
Please reload the download link for theEnglish version of Hud display.
I love this one very much as soon as i saw it, but unfortunately the link is not working.
Thanks in advance.
Download is not available anymore, could you fix it please?
You have asked this over twenty times for various faces . We are well aware of this problem and looking at rectifying it . Thanks
Just to make that clear - you know that reposting watch faces from this community on other websites is not allowed?
It's okay to use them for your own use, but we don't want to see them anywhere else…
Throw off the link again, and then these do not work and do not download skins.
Moved to lost faces section.
Hi !!! If I want to took it…how can I do that…
At the moment this is not possible. Since the download link doesn't work anymore, this face has been moved to the "lost round faces section".